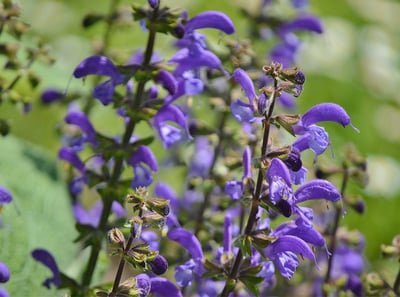 Salvia
Salvia, also known as sage, is a popular flowering plant. This ornamental plant is prized for its fragrant foliage and striking flowers, which bloom in a range of colors, including blue, purple, pink, red, and white. Salvia plants come in a variety of sizes, ranging from compact dwarf varieties to tall plants that can reach up to 4 feet tall. They prefer full to partial sun and well-drained soil, and are generally low-maintenance, making them a popular choice for many gardeners. Salvia plants are often used in borders, mass plantings, and containers; and are well suited to cottage gardens. They are also attractive to pollinators, such as butterflies and hummingbirds. With their beautiful flowers and attractive foliage, Salvia plants add color and interest to any garden.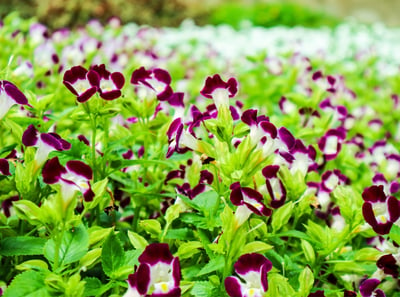 Torenia
Torenia, also known as the wishbone flower, is a beautiful annual that is commonly grown for its showy and colorful blooms. Torenia flowers are unique in that they have a "wishbone" shaped stamen that gives them their distinctive look. The flowers come in a range of colors including purple, violet, pink, and white. Torenia is an excellent choice for shady areas of the garden, as it can tolerate low light conditions and still produce plenty of blooms. With its stunning blooms and adaptability to various growing conditions, Torenia is a popular choice for gardeners looking to add a splash of color to their landscape.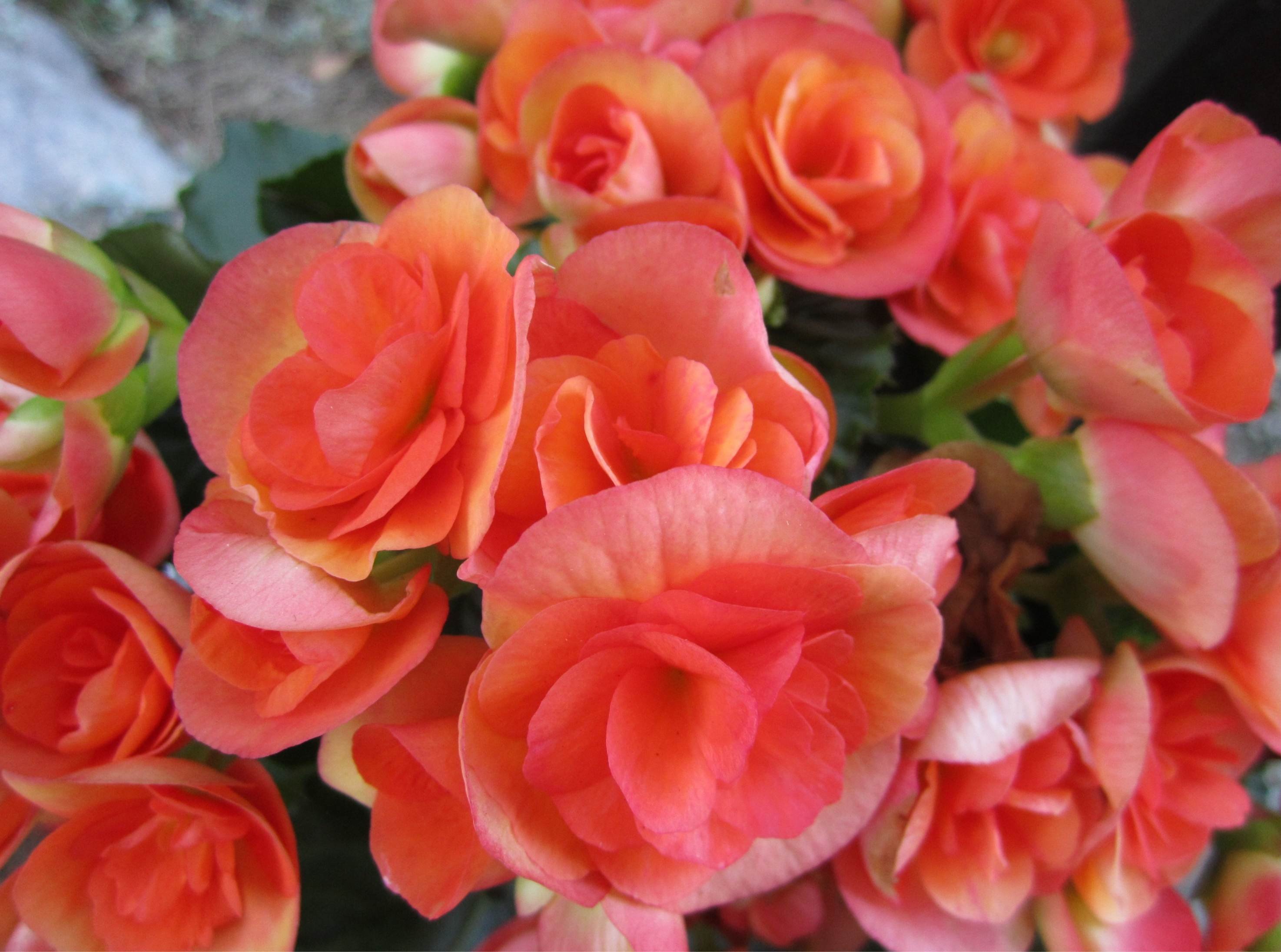 Begonia cucullata
Begonia cucullata, commonly known as wax begonia, is a popular ornamental plant that is native to Brazil and Argentina. It is a small perennial plant that usually grows up to 18 inches tall and 24 inches wide. Its thick stems have glossy, dark green leaves that are waxy in texture and slightly asymmetrical at the base. The plant produces pink, or white flowers throughout the year, particularly in the summer and fall. Wax begonias prefer partial shade, and moist, well-drained soil. They are commonly used as bedding plants, in containers, and as edging along walkways or garden borders.