Why Does Your HOA Landscaping Company Matter?
Being in a Homeowners Associations board is a big responsibility. Every decision you make affects the whole HOA, and nothing makes a more visible impact than landscaping.
Keeping the neighborhood needs wants, and budget in mind is crucial when weighing the options. Entering a contract is serious, and you want to make sure you go into the bidding process with the right mindset.
To help, we've compiled some guidelines you can use for reference when choosing a landscaping company.
The Dos and Don'ts
DO:
Prioritize needs over wants
Focusing on the immediate needs of your property is crucial and sometimes this means considering a landscape assessment. Maintaining plant health, identifying invasive species, discovering pest control issues, or any or any other issues can mean cause for immediate action.
DON'T:
Beat around the bush


If you had a specific issue you would like fixed, be vocal about it. If you would like to see an example of the company's past jobs, be vocal about it. Any concern you might have, be vocal about it. Communication is a top priority when working with a landscaping company and omitting a question could end up causing a lot of confusion after




the contract is signed.
DO
Ask for references


It's only natural for you to want to see proof of a company's good work if they speak highly of themselves, so ask!




If the company is honest and reliable, they will be eager to share their references and past work.
DON'T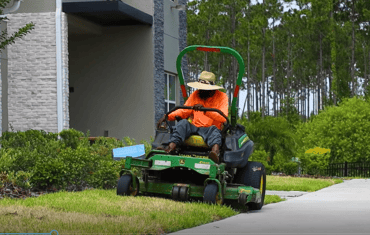 Avoid Meetings


Landscaper's tend to ask for a lot of follow-up meetings, and while you may be reluctant to go through so much back and forth, these sessions can make or break.




Familiarizing yourself with their leadership and addressing any issues or confusion can help weed out the top contenders.
DO
Hire a company experienced with your property type
Experienced landscape companies have the knowledge and the training to service properties of any size or shape, but make sure they're experienced with Homeowners Associations Landscaping. Dealing with an HOA is a skill necessary for any landscape provider.
If you're not choosing a landscaping company based on experience, you could be taking a big risk with your property.
DON'T
Eliminate based on budget
Unless someone is extremely low or extremely high, don't just go with the lowest bid. Pay attention to the provided scopes, landscape enhancements, and services of the participating landscaping companies. Eliminate based on your homeowner association's needs and wants. After this, you go into pricing.
Choosing a Company That Cares
Choosing a landscaper for your homeowner's association is tedious, but by asking the right questions and going in with certain expectations, you can make choosing a little easier. Down To Earth services over 300 communities and is experienced with homeowner's associations, property associations, and other community types. Equipped to serve your every need, check out our services to learn more.