If you've ever hired a landscape company, chances are you've been asked about "enhancements". While this is a popular and widely used term in the landscape industry, it can be confusing for the average property owner or manager. Enhancements typically refer to any services or additions outside the scope of a traditional yearly maintenance contract. While sticking to a regular maintenance and tree care routine keeps everything up to standard, enhancements are meant to personalize your property by creating a unique sense of place. To help you decide which enhancements are right for you, we'll go over some of the most common types of landscape enhancements and show how they can turn a green space into a special place.
Hardscaping is one of the two major components of landscaping. While softscaping refers to all plant life, hardscaping refers to the non-living elements of a landscape.
Hardscapes are the best way to add uniformity and accessibility to your landscape. A bridge can connect separate parts of your property, or a pathway can give you control over how residents experience the property.
Varying in color and texture, different hardscape materials require different installation methods and a lot of prep and planning. Proper hardscape installations can require surveying, excavation, and consideration of turf and draining. Whether its installing a brand new retaining wall or replacing your concrete sidewalk with stone slabs, if landscapes are bread then hardscapes are the butter.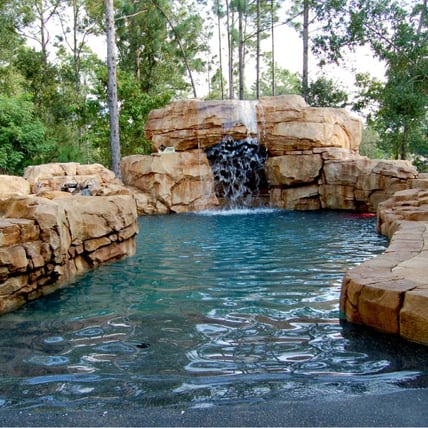 Water Features
One of the most transformative options available for enhancing your landscape is a water feature. Water features are manmade structures such as ponds, fountains, or waterfalls that incorporate the soothing yet lively nature of water.
While at first glance they may seem unnecessary, water features are one of the most versatile landscape enhancements. Not only do they create ambiance, but a well-installed water feature can utilize your property's natural slopes and transform challenging terrain into an alluring focal point.
Water features come in all shapes and sizes, so no matter the space constraints almost any property can have its own unique oasis.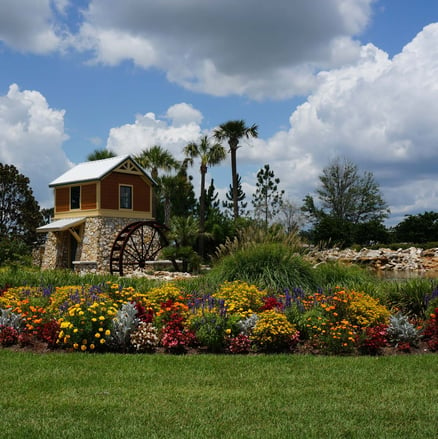 Perennials are plants that can thrive for years but only bloom occasionally throughout their lives. Annuals, on the other hand, only flourish and bloom for one season, but spend their time displaying their vivid and various colors nonstop.
One of the most critical components of design is color, and landscape design is no exception. Flowers may seem like a no brainer, but before putting anything in the ground, make sure you know the difference between perennial and annual flowers.
We typically associate these annual flowers with their season, such as lilies with spring or poinsettia with winter. The trick with annual flowers is to pay close attention to climate and time of year, as well as planting them alongside perennials to guarantee year-round color.
If you only planted annuals, your lawn will be colorful and lively one season, and brown and lifeless the next. Because of this make sure you, or your landscape professional, are confident and experienced with Plant Health.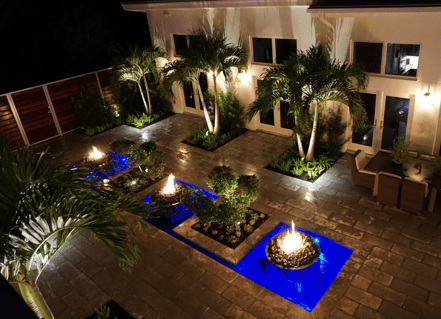 Outdoor Lighting
Outdoor lighting is a necessity for any property, not only for aesthetic reasons but for safety purposes. Seeing where you're going is just as important as enjoying the view. And after spending time and money creating your own unique landscape, it's safe to assume you would still want to experience it at night. Color, placement, and type are just a few of the aspects to be considered when choosing your outdoor lighting.
Combining the right features and taking into consideration your unique conditions can create a striking and unique effect and accentuates details that even daylight doesn't show. And while older less efficient lighting can add to your utility bill, modern exterior lighting utilizes solar power or LED to ensure longevity and sustainability.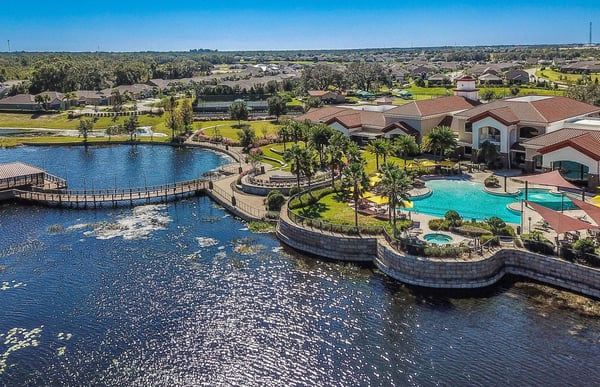 Whether you're looking to spice up your space or start from scratch, enhancements are just one of the numerous considerations to make before starting a landscape project. Every enhancement requires unique maintenance which should be considered before installation.
With so many details, it can be easy for the average person or even inexperienced landscapers to make mistakes. Unfortunately, these mistakes can be disastrous when it comes to exterior design and can easily lead to property damage or even injury. If you want to get the best results, rely on a landscape professional, they have years of training and actual experience creating customized outdoor experiences.
If you're considering adding enhancements to your property or having enhancements added to your yearly maintenance program, Down To Earth has the modern technology and the dedicated professionals to exceed expectations, every time.