You've probably heard that first impressions matter, but if you're a community or property manager you've seen it firsthand. Since the 1970's, there's been a 250% increase in homeowners and community associations with an average of 10,000 new communities every year!
That means that every year, your community is not only experiencing more prospective residents, but you are now competing against a myriad of brand-new developments. Handling this influx of traffic in addition to increased competition can leave managers and board members feeling lost.
With so many communities available to prospective buyers and renters, it is even more important to assure that your community is both unique and memorable. To make a meaningful first impression, we'll look at the most visible parts of your community, and look at ways to bring them to life.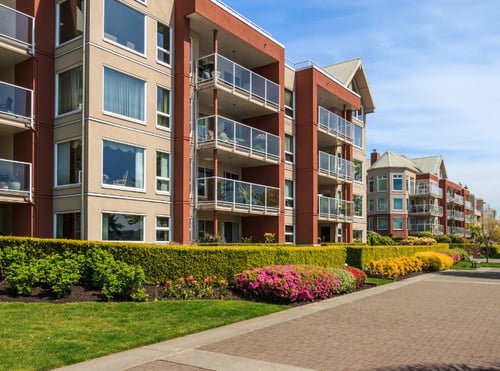 Community Entrance Sign
A community entrance sign is the first thing a prospective resident, or non-resident locals, use to form an opinion on your community. While these days there are several cookie cutter options for these signs in a variety of materials, we'll touch on the key considerations for your entrance sign.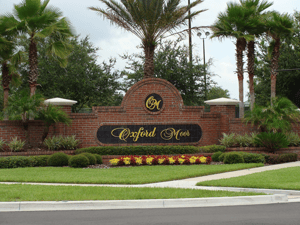 Placement
Obviously, an entrance sign should be placed at the entrance of your community, but this also means you need a good sense of where your entrance is. Consider putting your sign at the very farthest extent of your property, not only to show off your space but to maximize your value. You'll already be responsible for the landscaping and maintenance of this land, and by maximizing your value, you show both the extent of your property and set the standard for the rest of the community.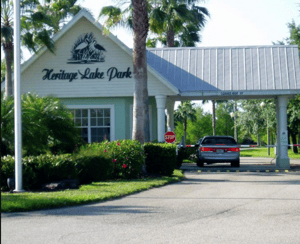 Harmony
Some communities may have winding roads that lead to their gates, while some might be directly in front of their sign. Regardless, it is important that your sign sets the tone for your communities' unique style. If your sign is a different material or style then the rest of your community or is too flashy or dull in comparison, it will create a disconnected and even confusing feeling. Using the same material, colors, or styles as the other structures in your community, help connect all the aspects of your community together.
Size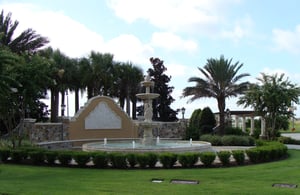 In relation to Harmony, size plays an important role on the way your community is perceived. Your entrance sign should be prevalent and easily readable but should not be an eyesore. Even a well-designed sign can easily become an eyesore if it is unnecessarily large. On the other hand, a sign that is too small can easily be missed by prospective buyers. Finding a happy medium that reflects and advertises your communities personality is what makes a prospective buyer feel like they're already at home.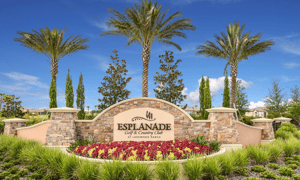 Upkeep
Because your entrance sign sets the tone for the community, it is important that it also acts as its own selling point. While more and more Americans are living in community associations, there are still a lot of negative misconceptions about the fees and regulations. Keeping your entrance sign freshly maintained, vibrant, and healthy allows the world to get a glimpse at the value your community provides.
Guardhouses and Gates
While not every community includes a gate or guardhouse, every community should prioritize safety and security. It's possible to achieve this goal without a gate or guard, having both or either can serve as a visual reminder of the safety and exclusivity of your community. If you have a guardhouse, a gate, or a similar security measure, pay careful attention to how these structures create a unique feeling.
Gates and guardhouses already come with a negative stigma, so making these structures inviting as well as accessible is key. While prospective residents may already understand the benefits of enhanced security, a negative experience can easily change their mind. Maintaining your gates and guardhouses, while ensuring they are both aesthetically pleasing and easily accessible can help your prospective buyers appreciate and value your community's security.
Clubhouse and Other Common Areas
While your prospective buyer has already begun forming an opinion before they ever step foot on your property, that first step can change their mind. While you probably display your Clubhouse and other common areas proudly online, it is important that they stand out to your visitors in person. Not only are buyers and renters looking at an area they will be engaging with on a day to day basis, but they're experiencing the community lifestyle for the first time. Your current residents should feel comfortable in these sorts of areas, but their wear and tear shouldn't be evident. Your clubhouse may be surrounded with a beautiful landscape design, but if your residents routinely walk through plants and kick up turf, it will quickly turn from a landscape to a landfill.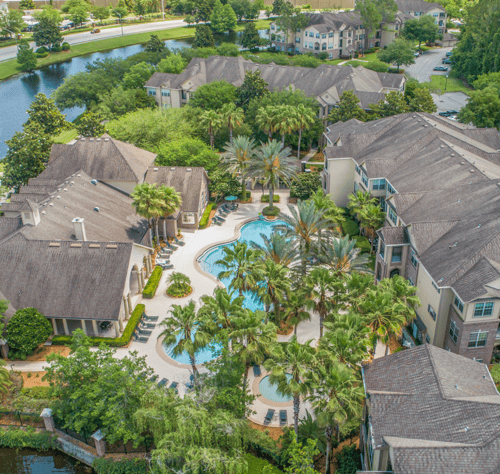 Landscape designers and maintenance staff can utilize foliage and hedges to naturally guide your residents to the common areas and keep them away from vulnerable greenery. Experienced landscape companies should also pay attention to how your residents navigate the community and pay special attention to those areas that need attention. You may temporarily have a brown patch of grass or wilting flowers, but to visiting prospects they now imagine your community to brown and wilted all year long.
While every community is different this means that there is a unique way that your community can stand out. While your entrance sign, guardhouses, clubhouses, and common areas are pivotal for first impressions, this doesn't mean you can neglect the rest of your community. Displaying your value as a community as well as creating a unique sense of place is what allows prospective residents to make the transition from buyer, to the homeowner.
If you are thinking of making adjustments, adding enhancements, or changing your maintenance provider, get in touch with a Down To Earth professional. With specialty certifications in irrigation, agronomy, and horticulture, Down To Earth Landscape & Irrigation has the resources and experience to tackle any commercial landscape request.
Click here to contact a Down To Earth Professional today.