It's no secret that landscaping can make or break a property, just ask the numbers. A study done by Turf Magazine found that homes with landscapes, as opposed to a traditional lawn, have a 10-12% higher property value! This study also found that property value increases as landscape designs become more complex. However, complex doesn't mean chaotic. Adding enhancements and additions to your property without consideration for aesthetic can just as easily devalue your property. Let's look at the ways hardscaping can bring your landscape together, while even saving you money.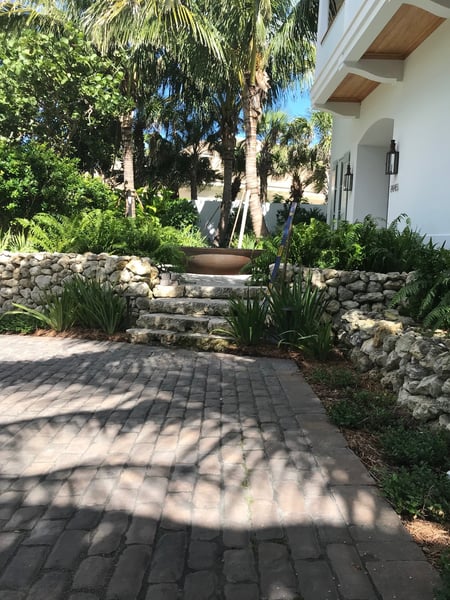 What Is Hardscaping?
The most overlooked yet essential aspect of a well-designed landscape is hardscape. Though using living elements and greenery, known as softscaping, is also crucial to landscape design. If softscaping is bread then hardscapes are the butter. As opposed to softscapes, hardscapes refer to any nonliving elements in your landscape.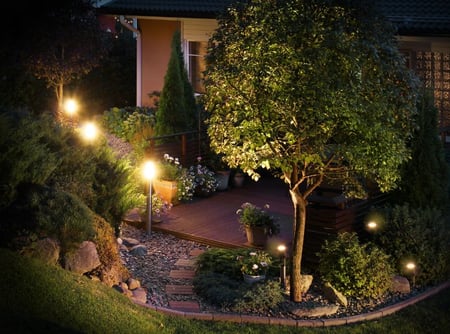 This is a wide net and includes:
Paved Walkways and Paths
Fountains and Waterfalls
Patios and Gazebos
Fences and Walls
And More!
Why Is Hardscaping Necessary?
Hardscapes are quite literally the foundation of your landscaping plan, creating a sense of continuity and aesthetic while adding accessibility. Your hardscapes decide which parts of your landscape are on display, which are off-limits, and how visitors engage with your space. Hardscapes also prevent damage to your property and increases safety and even property conditions. By properly planning and applying hardscapes, foot traffic can be directed away from delicate foliage, turf, or other softscapes. This applies to keeping visitors away from slopes or areas of erosion, with hardscapes even preventing and improving erosion.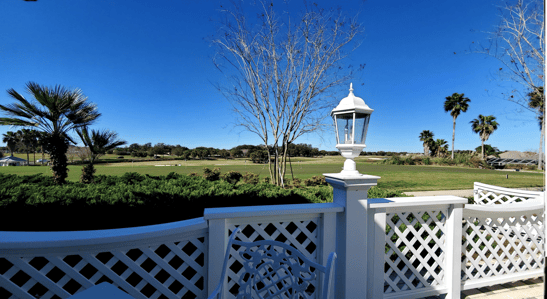 And of course, aesthetic is a big plus. Hardscapes make the difference between a lawn and a landscape, creating something that is worth taking the time to look at and enjoy. As we touched on before, proper landscaping is proven to add property value, and that's something you can feel when you see it.

What to Know Before Starting a Hardscape Project?
Hardscaping is one of those things you need to be sure about before implementing. As you can probably guess, once a hardscape is constructed and installed, it's going to be pretty hard to make any changes or entirely move it, not to mention expensive. At the same time, you need to ensure accessibility and safety, and even think ahead to how people will approach your new landscape. Before you decide on exactly where you want that hardscape, make sure that you take these points into consideration.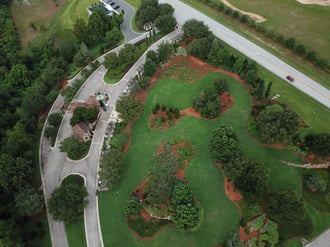 Know Your Property
Just because you saw an amazing fountain installation at another property, doesn't mean you can put the exact same thing in your landscape and get the same result. In fact, what is beautiful and valuable to one property, may even decrease value at a different property. Extra consideration should be paid to the specifics of your property when comes to hardscapes. The way your property drains, its slope, your turf type, and a myriad of other factors decide whether certain hardscapes are possible, and how they'll fit into your plan. You may not get a waterfall, but a small water feature is a good compromise.
Have Options
You probably have a vision of what your upgraded landscape will look like and maybe even have some designs nailed down. Unfortunately, as we covered above, what works for one property, might not work for the other, and trying to force in certain elements will only damage your aesthetic and even your property. At the same time, you don't have time to go back to the drawing board every time you hit a snag. Go into construction with a clear hardscape design, but make sure to have viable backups.
Ask for Help
Planning and designing a landscape is hard work, and even if you're a master of softscapes you may as well be a newbie when it comes to hardscapes. Hardscapes require a lot of planning, manual labor, and expensive materials just to get started. If you want to make sure your new outdoor space is the perfect blend of softscapes and hardscapes, consult a landscape professional.
Whether you want some advice to get started or need someone to handle things from start to finish, Down To Earth Landscape & Irrigation offers their best service, every time.